Large number of people feel the need for a great amount of attention from their partners when they are in love. And it's not that difficult to feel as if you are being ignored. But things are not always (or almost never) the way they seem to be.
The whole population of humans belongs to one of the four personality types: D, I, S or C. And each human being is a unique mix of the four. That also means that we all communicate differently and to understand why you are "being ignored" you need to understand how different personality styles look at life, work, relationships, and everything that comes in between.
While you might be an outgoing person who loves company, your partner might be on a completely opposite side of the DISC graph and naturally, be quieter and enjoy concentrating on his or her work assignments. If your boyfriend comes to mind right away, regardless of where he stands on a DISC graph, it is important to remember boyfriends don't intentionally ignore you (most of the time).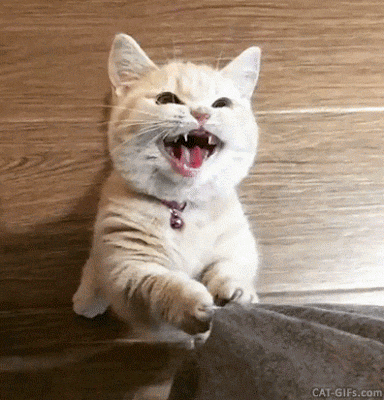 A person that belongs to a D personality style is hyper focused on getting things done and is mostly about execution. This means that if a D has a big project at work, nothing will exist outside of it. They are not trying to ignore you, but they are focused on getting whatever it is done. Unfortunately for you, if you are in a relationship with a High D, they will have a list of tasks that need to be done that's 32 miles long and they won't be able to sleep until they are done with it. So, remember: they are not ignoring you because they don't love you; they are just in the zone.
A partner that is an I personality style is not trying to ignore you, but he has an incredibly short attention span. I am an I and I can confirm that we get into situations where we are all over the place. One of the examples is that we'll pick up a phone after it buzzes, end up on social media and completely forget why we even picked it up in the first place. The reason behind this is that we suffer from shiny object syndrome and we can get involved in an activity in a blink of an eye. Forgive us, we don't mean to be the way we are, and we certainly do love you.
If your partner is a S personality style, then he has a big problem with prioritization. He is not ignoring you because he wants to, but because he easily becomes overwhelmed. People who are high S get analysis paralysis and get worried that they might make someone angry if they don't do something, so they don't know who or what to prioritize.
A partner that is a C personality style is a very structured and very process-driven individual. This type of person will build in time in their day to check their phone. If you miss that window, there are high chances you will feel ignored. They see a phone as a tool and nothing else. Similar to D's, C personality types have an extremely long list of tasks they need to finish, but they need to do it in a specific order. So once the phone or talk time comes up in a schedule, they will talk to you. They are not trying to ignore you, but it is just not the right time.
The most important thing we all need to understand is that everything starts with self-awareness. Each of us is a unique blend of four personality styles, so we all have our expectations. What happens when you understand what your personality style is and where does your partner fit in, it will literally change your whole life. The way you act as a couple will change from its core, and you will also see a tremendous change in your behavior at work or around your friends.
DISC Assessment will transform the way you communicate and give you understanding of yourself and others. This also means that it will make you understand how to adapt your behavior around other people. That alone will open doors you never even knew existed when it comes to communicating and networking with other people.
You can find out more about each personality style by checking posts in the sidebar on the right and take that first step toward change by going to the Store and taking the DISC Assessment.