What are your passions and purpose in life? What is it that drives you? Whatever that is, you need to find that in your life.
For me, my passion is my family and friends. This should not come as a surprise as I am a combination of High I and S personality styles, and S in me is all about relationships in life. I want to support people and others to feel good about themselves. From that perspective, I have always had a special place in my life for the camp experience.
As a child, I went to camp many times and had an excellent time there, so naturally, when I became an educator and had to do my summer practice, I chose camp! After switching between a few, I found my forever camp in 1997. That camp is Broyhill Leadership Conference.
Teach them about leadership!
Broyhill Leadership Conference is unlike anything that has existed or will ever exist. First off,  what kids are learning in this camp is leadership. We teach uniquely; we go from go-setting activities where we teach our students how to set the right goals that matter; we teach them about better communication skills, cooperation, and teamwork, and how to integrate themselves within the clubs they serve. That means we talk about Emotional Intelligence issues and the heart of leadership: being there for people when they need you.
The fact is that when any of us comes to an organization, we come with a heavy heart and some issues that we are carrying from previous experiences. And every other person comes with their own experiences. And we must meet people where they are. In Broyhill Leadership Camp, we prepare teenagers for that: in a way, we peel the onion layers so they can get to know each other better and form lifetime friendships.
Young people are inspirational
What always happens in this camp is we, as educators, go to the camp to try to inspire these young people, and they end up inspiring us. The stories they tell, the goals they set, and the dreams they have for one another are fantastic! And they are young people, still at the beginning of their lives and with not much wisdom that we older think we have. But you'd be surprised.
So what's stopping us from following our passions? Maybe the fact that we don't know what our passion is?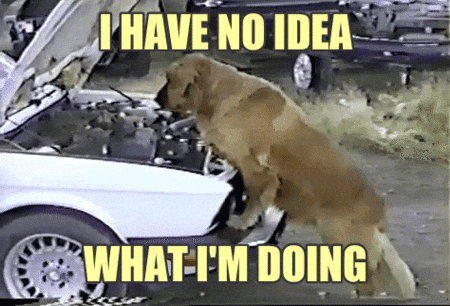 Ask yourself: what is my passion? Whatever that is: GO GET IT! Today is not too late to start with whatever your passion is. Just go out there and do it.
Don't make excuses. Maybe you are in debt or in a toxic relationship, and perhaps you think you are too old… But all those things don't matter. If you see something you really want, go get it and do it. We only get one time on this planet so let's make the most of it.
How to find your passion
If you need some help with finding your passion, feel free to take a personality assessment. Then I can give you information about career opportunities and things you might want to get involved with based on your personality style that you may not even know existed. These assessments are even made for children and teenagers who need so much guidance and it's the perfect time for them to take one. I'd be more than happy to help!