I recently found myself in a fast-food drive-through and witnessed a perfect example of a person being triggered by an everyday situation where each personality style would have a completely different reaction.
What happened is: I was in a line to get my ordered food when a driver of a minivan started to go around me outside of all the lanes and tried to pull ahead of me. As a High S personality style, I bumped the horn ever so lightly, trying to figure out what was going on and what is the lady behind the wheel trying to do before she hits my car. What I got as a response was the "finger"!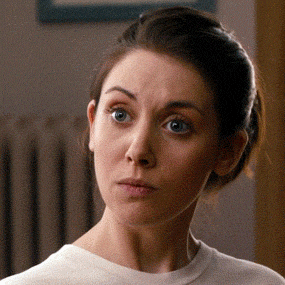 How to respond to the "bird flip"?
A large number of insults followed the bird flip. This time, it was coming from the passenger on the side seat.
I decided to let them go ahead of me, but another bird flip from a driver followed that! And they didn't even look at me once. Obviously, the person was triggered by something, and the question is: what would YOU do in this situation?
How your personality style determins your reaction
Suppose you have a high D personality style. What would make you a direct person who speaks what's on your mind. Your reaction would probably be shouting and not allowing the person to push in front of me. High D's might be aggressive and not have a lot of filters when in a conflict situation.
A High I who is outgoing and people-oriented might see how close they can get to the other car without damaging it and make the whole situation a bit playful. They would not do anything manipulative and try to get a positive outcome.
High S personality style as a caring person and all about supporting others would, at the moment the person started to push in front of them, let them try to help them get whatever it is they need faster. Even after the bird flip, a High S would still be welcoming and warm because they are very empathetic and understanding, so they will respond calmly.
And lastly, a high C will wonder why the driver chose to get in front of all the people and think about how the driver's behavior is inefficient. They will probably let them in at the end but will have so many questions in their head at the same time.
You can only control yourself
We all have a unique way of responding to situations when things stress us out. It's crucial to have self-awareness about how we will react to prevent ourselves from being triggered in those moments. Otherwise, we let everyone else influence our own emotions and our attitudes. Remember: the only thing we can control is our attitude and actions in this world. If we let someone steal that from us, then the question is where we are as a society. And we become very reactionary instead of proactive in terms of how we approach the world.
To keep control of our attitudes and reactions, it is important to get to know ourselves as much as possible. Finding out your personality style is so helpful in that so I invite you to check out the Store and find out for yourself.